Each year November is the patriotic month. On 18 November 1918, the state of Latvia was established. On 19 November 1919, when foreign forces were still present in the territory of Latvia, heavy battles were ongoing to protect the newly established state, and the army of Latvia gained a significant victory over the Bermont forces by freeing Pārdaugava.
In the light of the upcoming celebrations, only the coins dedicated to patriotic themes are now available for a special price!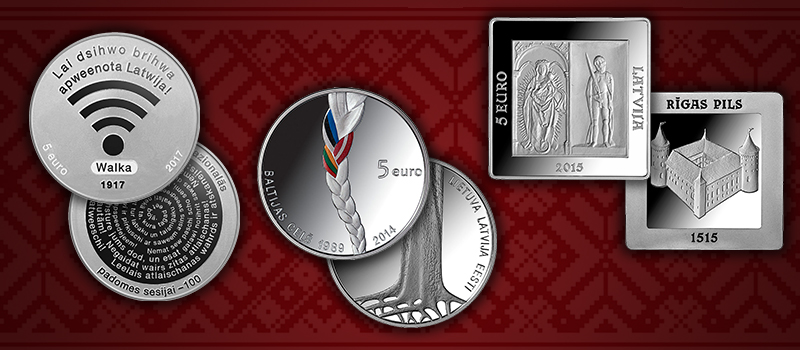 The above coins are available for purchase at Cashier's Offices of Latvijas Banka in Riga and Liepāja and online at e-monetas.lv.
For additional information, please call + 371 67022722 or write an e-mail message to This email address is being protected from spambots. You need JavaScript enabled to view it..
Latvijas Banka's Collector Coins: Excellence in Minting, Pride in Presenting.