Address: K. Valdemāra 2A, Rīga, LV-1050
E-mail: naudas.pasaule@bank.lv
Phone: 67022297
The display has been created in accordance with the principle: "Come, see, touch, find and comprehend!" It is an interactive exhibition whose information stands are complemented by multimedia presentations, short videos, computer games and various surprise elements.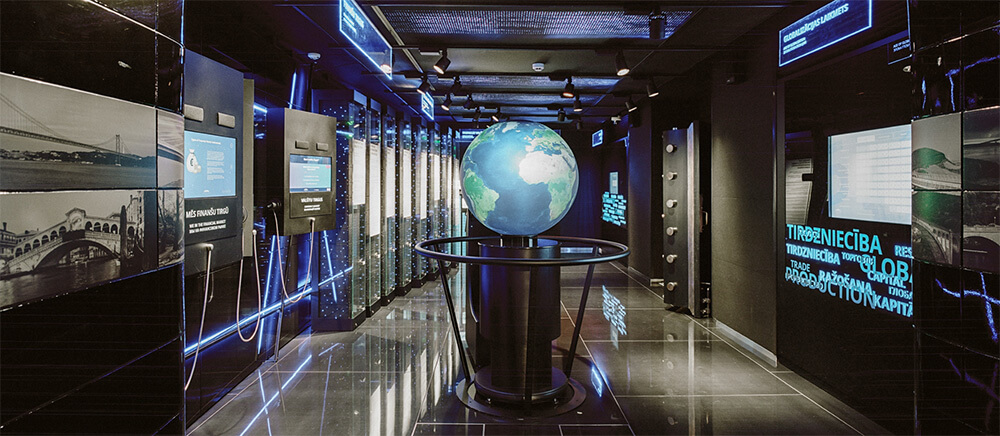 The Knowledge Centre "Money World" is the basic element of Latvijas Banka's economic education programme. Thus, public awareness of economic and financial issues related to currency circulation and the role of money played in the economy is raised. The Centre provides a significant support to Latvian schools in acquiring economics and other social sciences. Groups of secondary and primary school pupils constitute approximately 80% of the total number of visitors, i.e. on average 8 000–10 000 visitors per year. University students, representatives of various sectors and foreign guests also visit the Centre to obtain the necessary information and knowledge.
The Knowledge Centre "Money World" has been up and running for more than 15 years, and it has been visited by 110 000 people, mainly pupils and pedagogues, as well as representatives of many other occupations and age groups.
The Knowledge Centre has been altered in 2017, and now it offers an enhanced content relevant to the new situation and an upgraded technical solution. The latter had served for more than a decade and had become obsolete.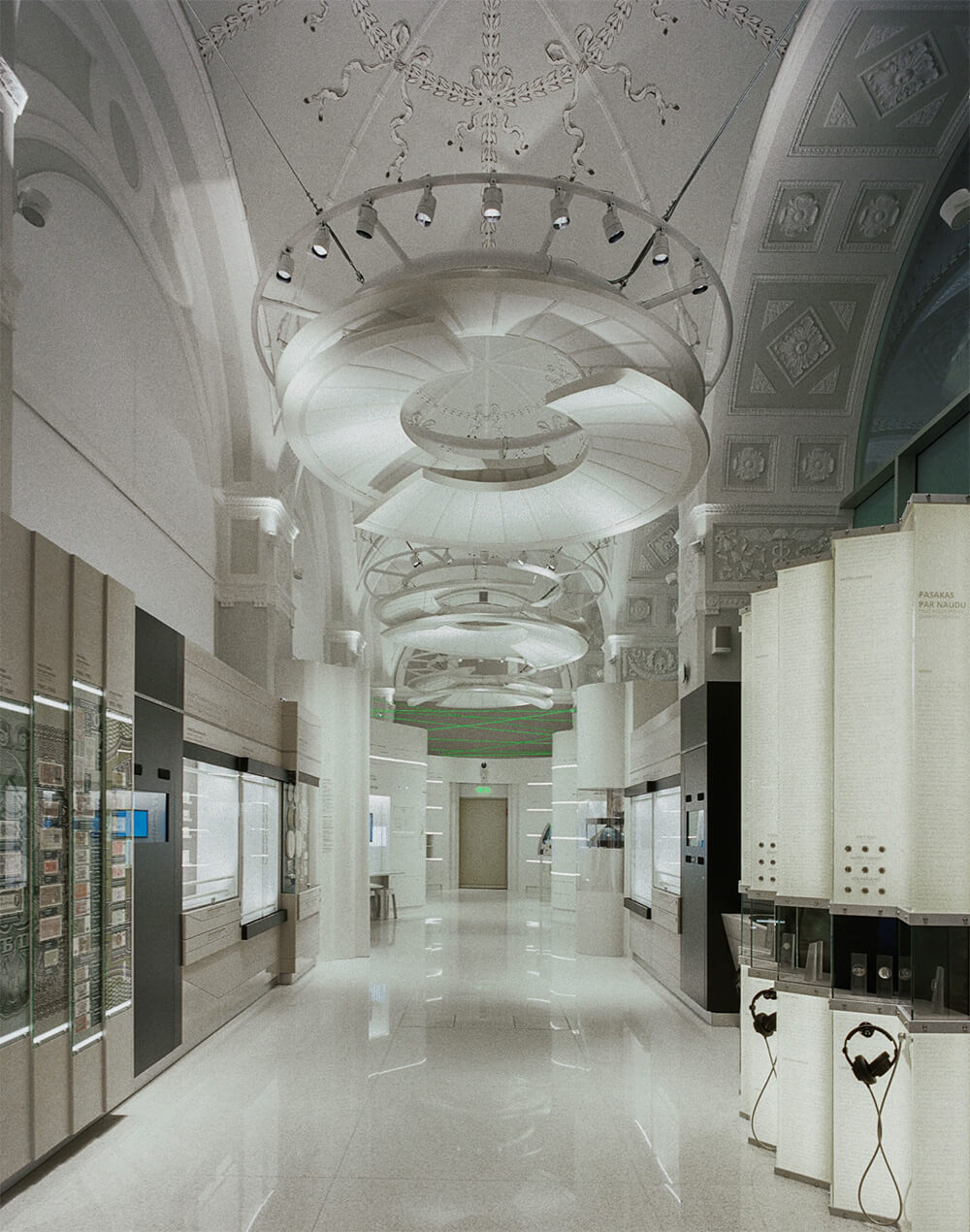 The alteration of the display of the Knowledge Centre "Money World" was carried out by both specialists of Latvijas Banka, especially with regard to content development, and "Mellis Grupa" Ltd. specialising in the creation of displays and multimedia. Partners from other institutions, i.e. the Financial and Capital Market Commission, Central Statistical Bureau, Finance Latvia association, stock exchange "Nasdaq Riga" and payment services company "Worldline"