The year 2019 marks the 5 year anniversary since Latvia joined the euro area. To celebrate that, Latvijas Banka released a special set of euro circulation coins "5 years in the euro area" this March.
On Thursday, 13 June, starting from 8.30 a.m. (local time) a limited number of the previously sold out coin sets "5 years in the euro area" will be available again via www.e-monetas.lv due to some cancellations.
Price: EUR 25. The price corresponds to the initial selling price of the coin sets.
Number of sets: 342 pc. Purchase limit: 4 sets.
The coin sets will be available for purchase only at e-monetas.lv.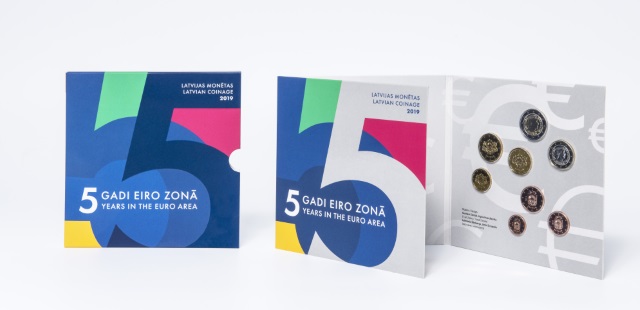 For additional information, please call + 371 67022722 or write an e-mail message to This email address is being protected from spambots. You need JavaScript enabled to view it..
Latvijas Banka's Collector Coins: Excellence in Minting, Pride in Presenting.