After the very weak growth in 2016, the Latvian economy is growing fast. One of the decisive factors is the recovery of the external markets and the resulting growth in manufacturing.
Another important factor was growing activity both in private investment and in the uptake of EU funds. Last year, these inflows of money were delayed, which was mentioned as the main impediment for growth. The recovery of investment ensures notable growth in construction and in such related industries as mining and quarrying and the production of construction materials and metal products.
Finally, GDP growth was fostered also by a substantial increase in state administration expenditure for labour compensation and purchases of goods and services.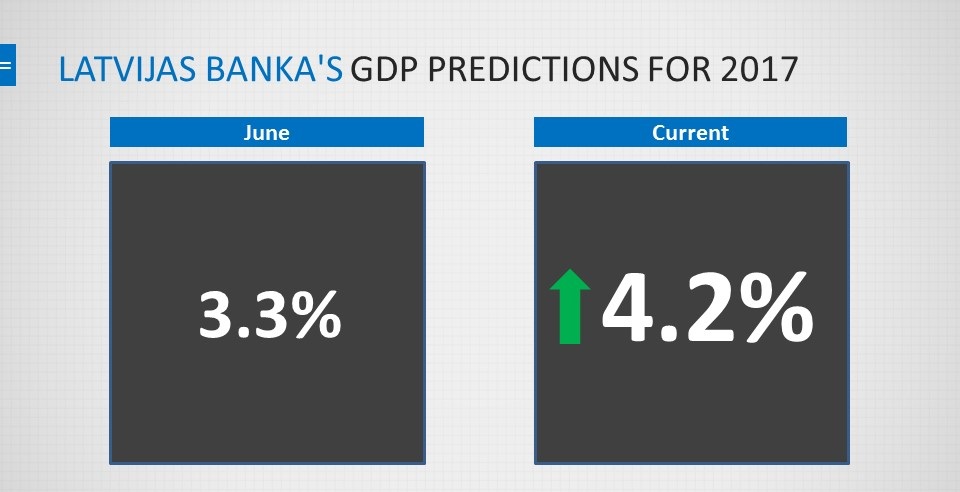 As far as gross domestic product is concerned – in view of the observed substantially faster growth in the first half of the year, further growth in construction, and a faster rise in private consumption fuelled by dropping unemployment and rising salaries, Latvijas Banka has raised its GDP prediction. According to unadjusted data, GDP could increase by 4.2% in 2017 (previous prediction: 3.3%). In 2018, its growth rate could reach 3.8% (previous prediction: 3.4%).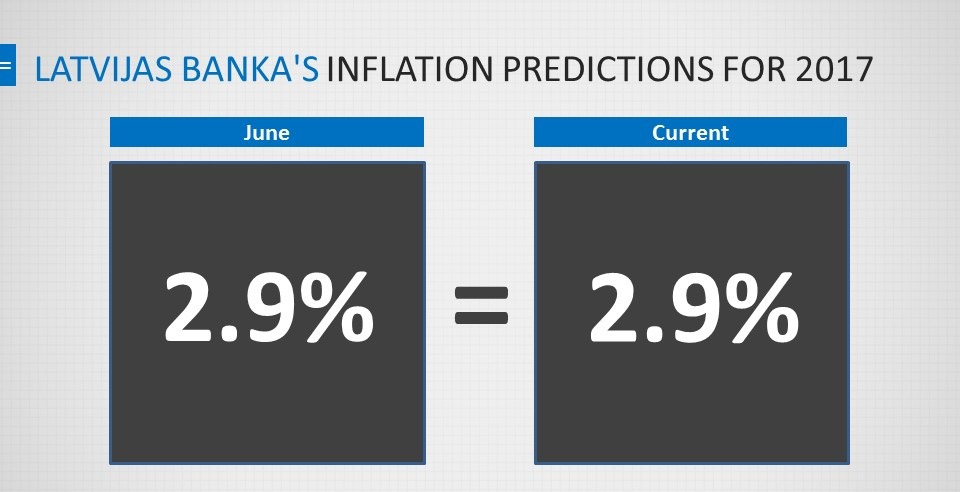 The inflation forecast for this year remains unchanged at 2.9%. As expected, the impact of domestic demand on inflation is increasing gradually. Even though the prices of oil rose to slightly above 50 US dollars per barrel, it was compensated by the weakening of the US dollar against the euro.
Next year, inflation could remain at this year's level; we predict it at 2.8%.