Following Latvia's changeover to the euro, along with the banknotes and coins in circulation, two types of the souvenir sets of Latvian euro coins in circulation intended to be used as a gift, collector's item as well as for the country's representation needs have also been produced.
Brilliant Uncirculated quality coins of all denominations are packed in an illustrated cardboard wallet.
2020 (from 05.06.2020)

2018 (sold out)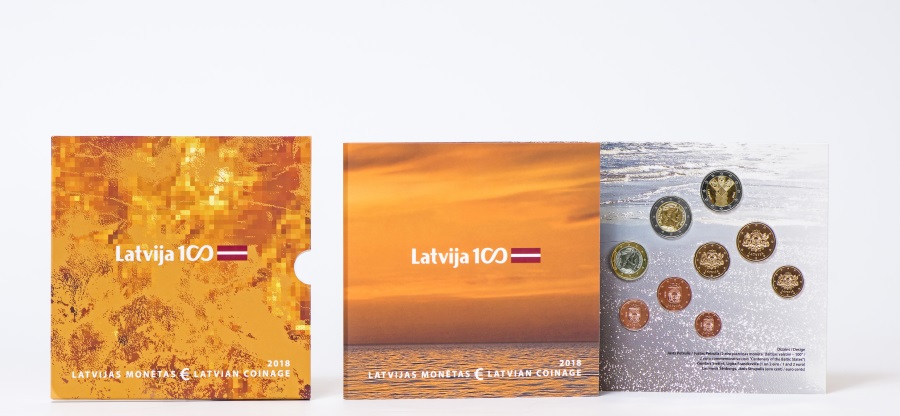 2016 (sold out)
2015 (for sale)
2015 (for sale)
2014 (sold out)
A more luxurious set of encapsulated proof quality Latvian euro coins are packed in a wooden gift box.
2015 (for sale)
2014 (sold out)
Information on the souvenir sets of Latvian euro coins can be obtained by e-mail This email address is being protected from spambots. You need JavaScript enabled to view it.