01.07.2001
Establishing of the National Supervisory Authority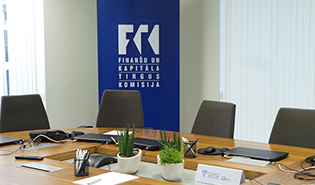 On 1 July 2001, the Financial and Capital Market Commission (FCMC), the single financial and capital market supervisory authority, commenced its operation. The FCMC supervises banking participants of credit institutions and the insurance market, as well as those of the securities market.
The Commission comprises the former Credit Institution Supervision Department of Latvijas Banka, the Insurance Supervision Inspectorate, the Securities Market Commission and the Authority of the Deposit Guarantee Fund.
The FCMC enjoys the full rights of an autonomous public institution and, according to its operational objectives and tasks, regulates and supervises the operation of the financial and capital market and its participants.
Financial and capital market participants are issuers, investors, credit institutions, insurers, private pension funds, insurance intermediaries, stock markets, depositories, brokerage companies, brokers, investment companies and investment consultants.
The FCMC aims to ensure the protection of interests of investors, depositors and insured persons and to promote the financial and capital market development and stability.