01.01.1927
Lending to public enterprises and projects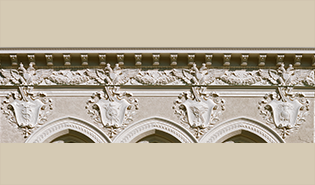 The "Law on Maximum Lending Rates" adopted by the Saeima entered into force. The law stipulated that no more than 12% per annum could be charged on a loan.
Latvijas Banka engaged in all regular currency and payment operations characteristic of a large commercial bank of those days. Lending to public enterprises and projects was one of the objectives of its commercial activities. Although the loans granted by Latvijas Banka were of a short-term nature, regular roll-over turned many of them into long-term loans.
Lending rates were regulated by the State. On 1 October 1932, 24 December 1932 and 20 December 1938, the maximum annual lending rate was reduced to 10%, 8% and 7% respectively (a higher lending rate could be set only on a credit institution's long-term loans). On 2 February 1940, the maximum annual lending rate was raised to 7.5%.
In 1931, Latvijas Banka introduced severe restrictions on lending. On 14 January, Latvijas Banka's decision providing for the reduction of bank loans against bills of exchange by 5.6 million lats and commodity credit by 3.8 million lats entered into force to ensure the stability of the lats in the situation where external markets were affected by the global economic crisis and several countries had devalued their national currency. Under the authoritarian government which came to power in 1934, Latvijas Banka was particularly active in granting loans for the construction of schools and public buildings in rural areas and small towns. The Army Economy Store and other major construction projects in different Latvian cities were financed through Latvijas Banka's loans.